Latitude are pleased to offer a range of branding guides to support you in promoting LatitudePay to your customers. These branding guides are designed to help ensure your customers know all about LatitudePay, and assist you in letting them know they can use LatitudePay to pay for smaller purchases up to $1,000 over 10 weeks, and larger purchases up to the value of $10,000 over 6-24 months.​
LatitudePay+ Branding Guide
Use this branding guide if you offer LatitudePay+ or both LatitudePay and LatitudePay+.​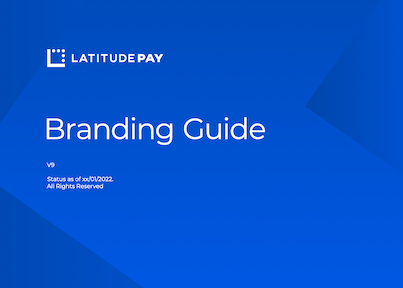 Download the branding guide here (1.2MB)